Our first family trip to the Calgary Zoo went well last weekend. We set out for Calgary Saturday morning and met with our friends, Greg & Cindy and kids Jesse & Kelsey around noon. Kylie was really excited about seeing the butterfly room. She and Kennedy both had a chance to hold a butterfly who narrowly escaped Kennedy when I let go of her hand. Other favourite included the Cougar (that is the name of Kylies Soccer Team) and the Hippo, "with poop on his bum" as Kylie put it. :)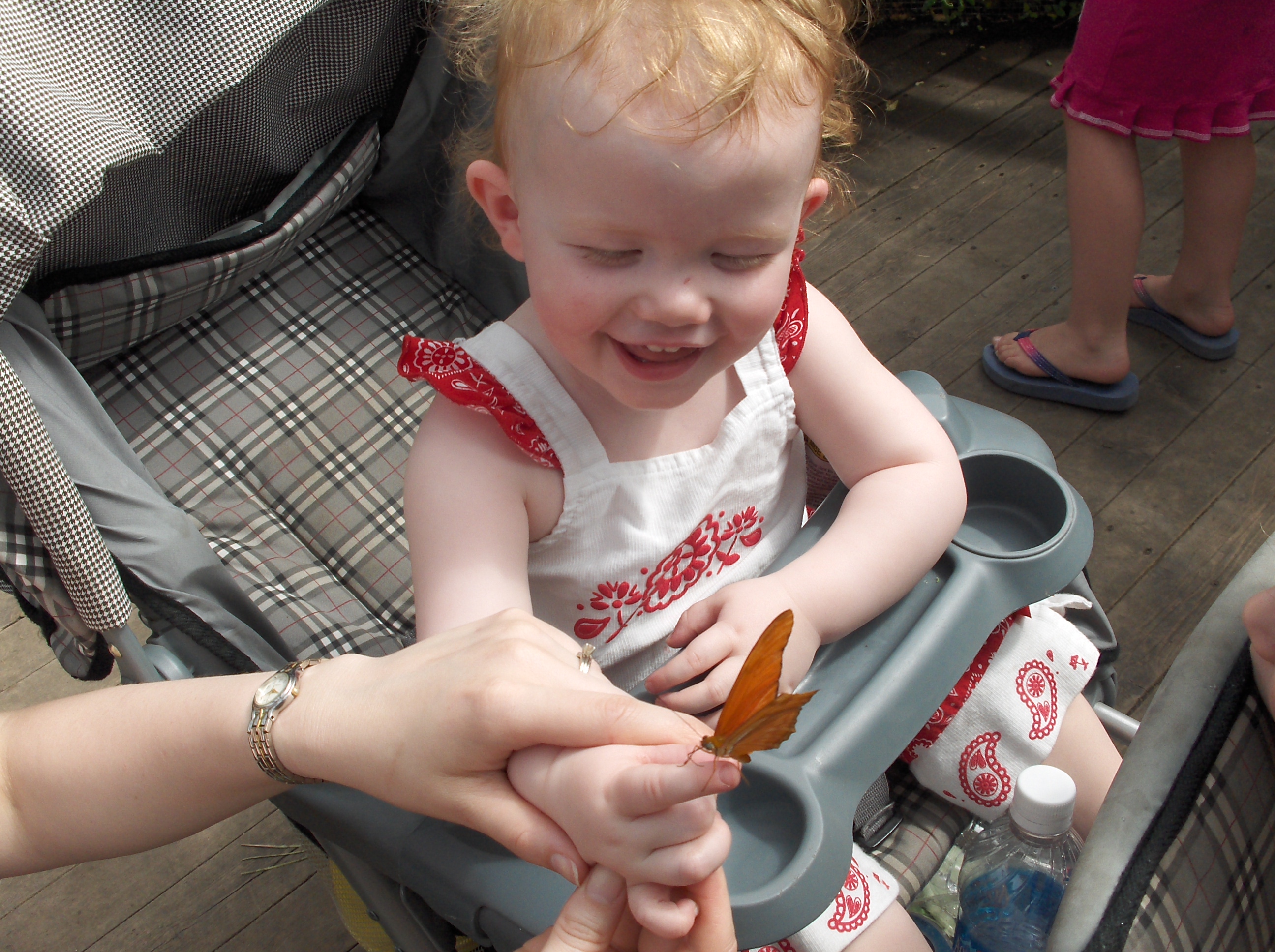 Kennedy before she tried to squish the butterfly!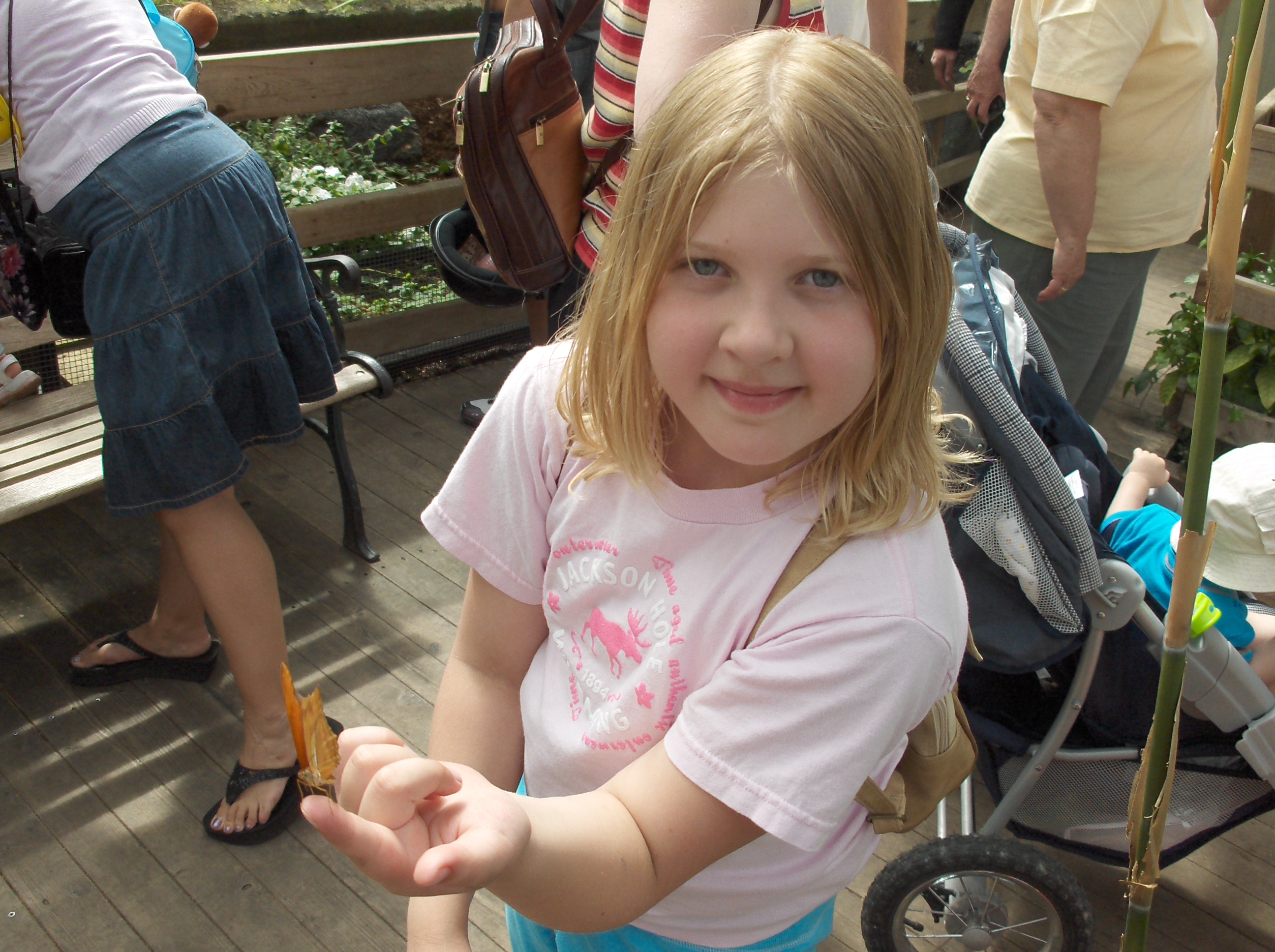 Kelsey Bienusa (our flower girl).
The kids were really good but at one point Kennedy was so tired she fell down and skinned her nose and forehead.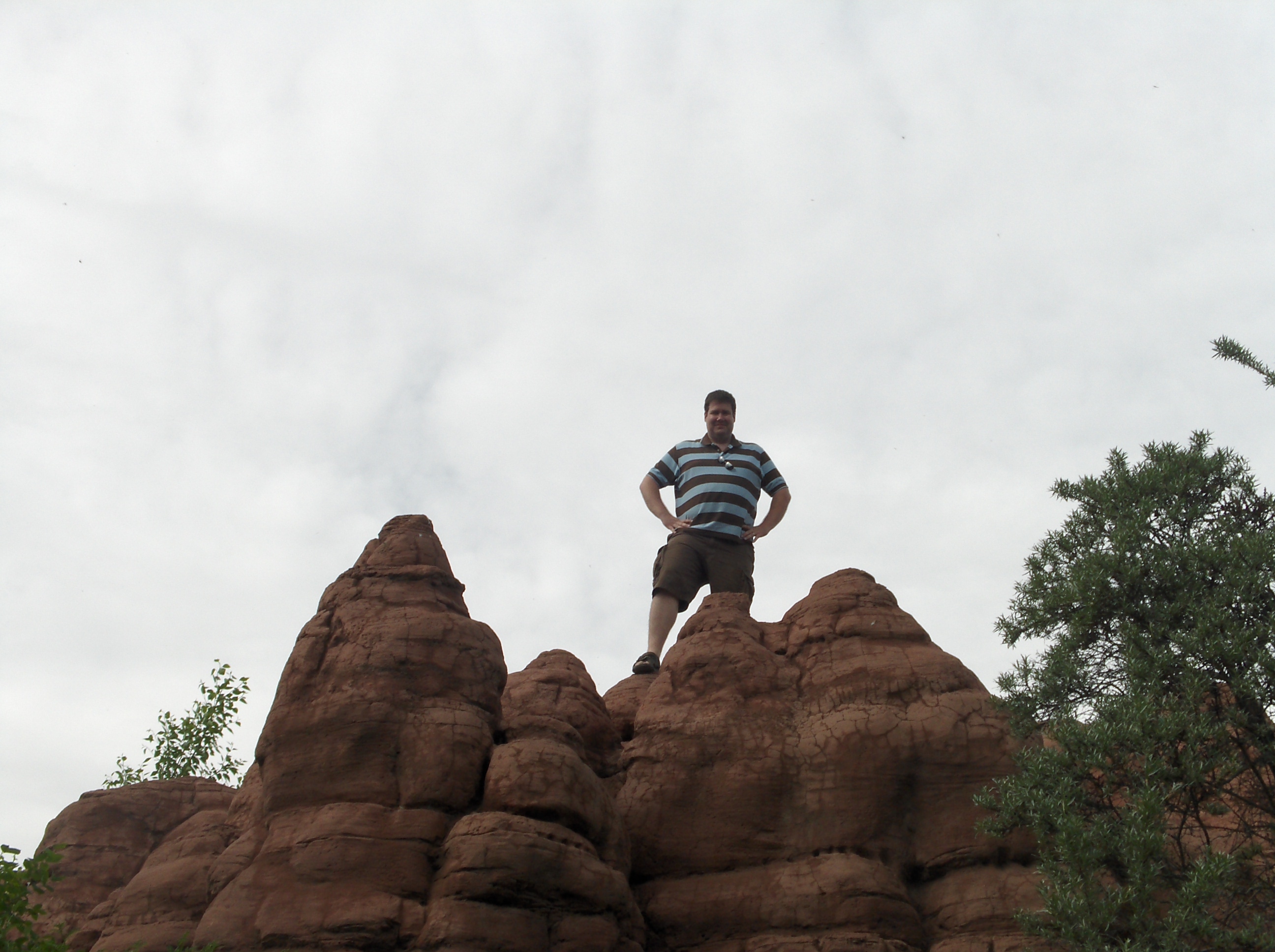 After the Zoo we went back to Greg and Cindy's for supper (very tasty). I learned to make Cheesy baked potato's. We then traveled to Uncle Wayne's and Aunt Allison's for the night.
On Sunday we attended Center Street Church where Cameron's friend Nathan Picklik works. They had crazy security for the child care. You and you child are issued a card, like a hotel key, and you have to swipe them both through at 3 different checkpoints to get them out of Sunday School. After church we went to Joey Tomato's for a yummy lunch.
We dropped off Curtis' guitar at Axe Music and went shopping at Old Navy! We then headed home but about half way the kids started fighting and crying so we called our freinds Hannah & Nathan in Brooks and stopped by to see them and their 3 boys Dom, Seth and Elijah. We finally made it home around 10 and were very happy to be there. That is it for our adventure to the Zoo. Tune in next time for more info. :)