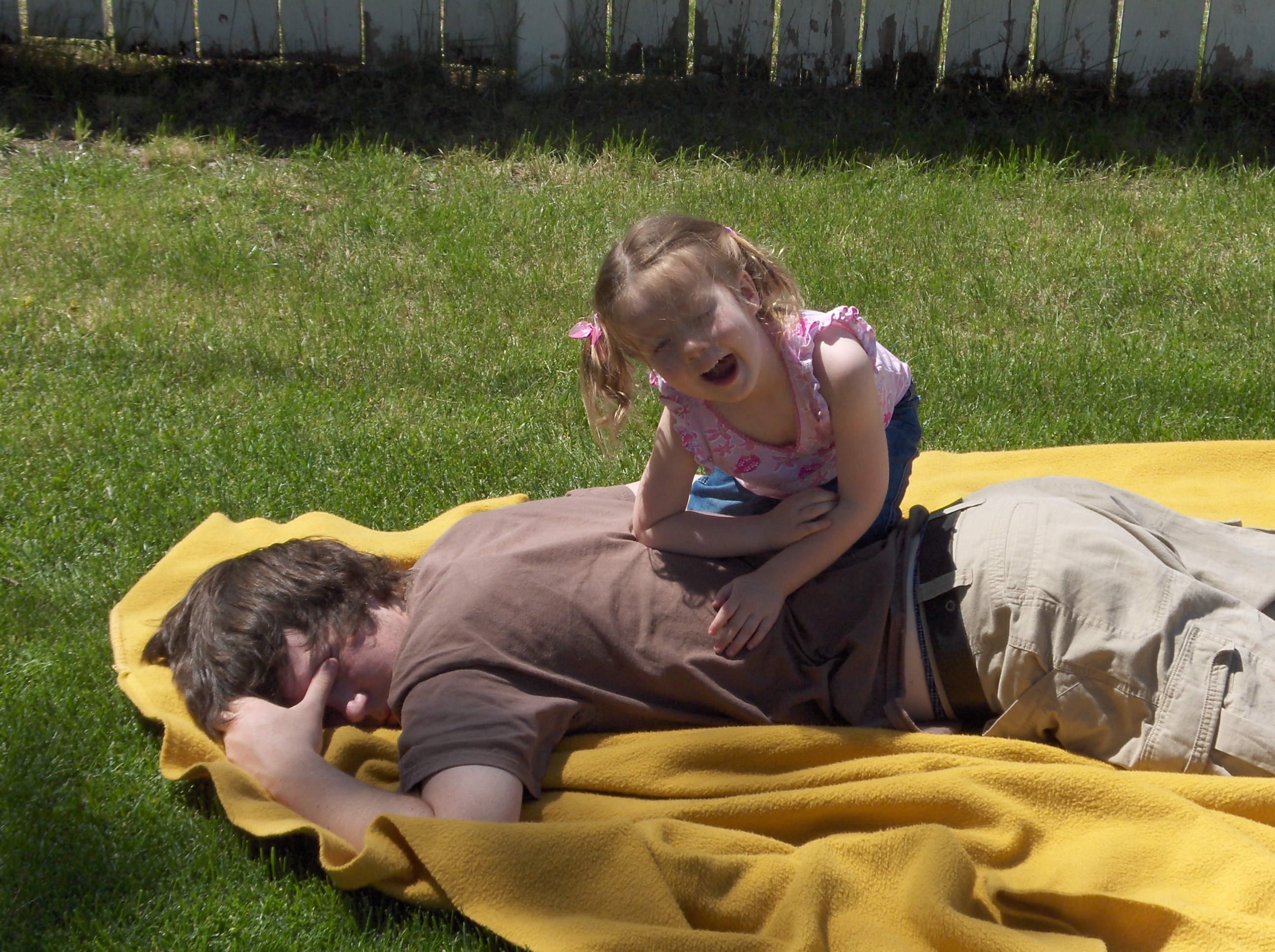 Here are Kylie and Kennedy playing outside with Uncle Curtis. Kylie is practicing her wrestling moves.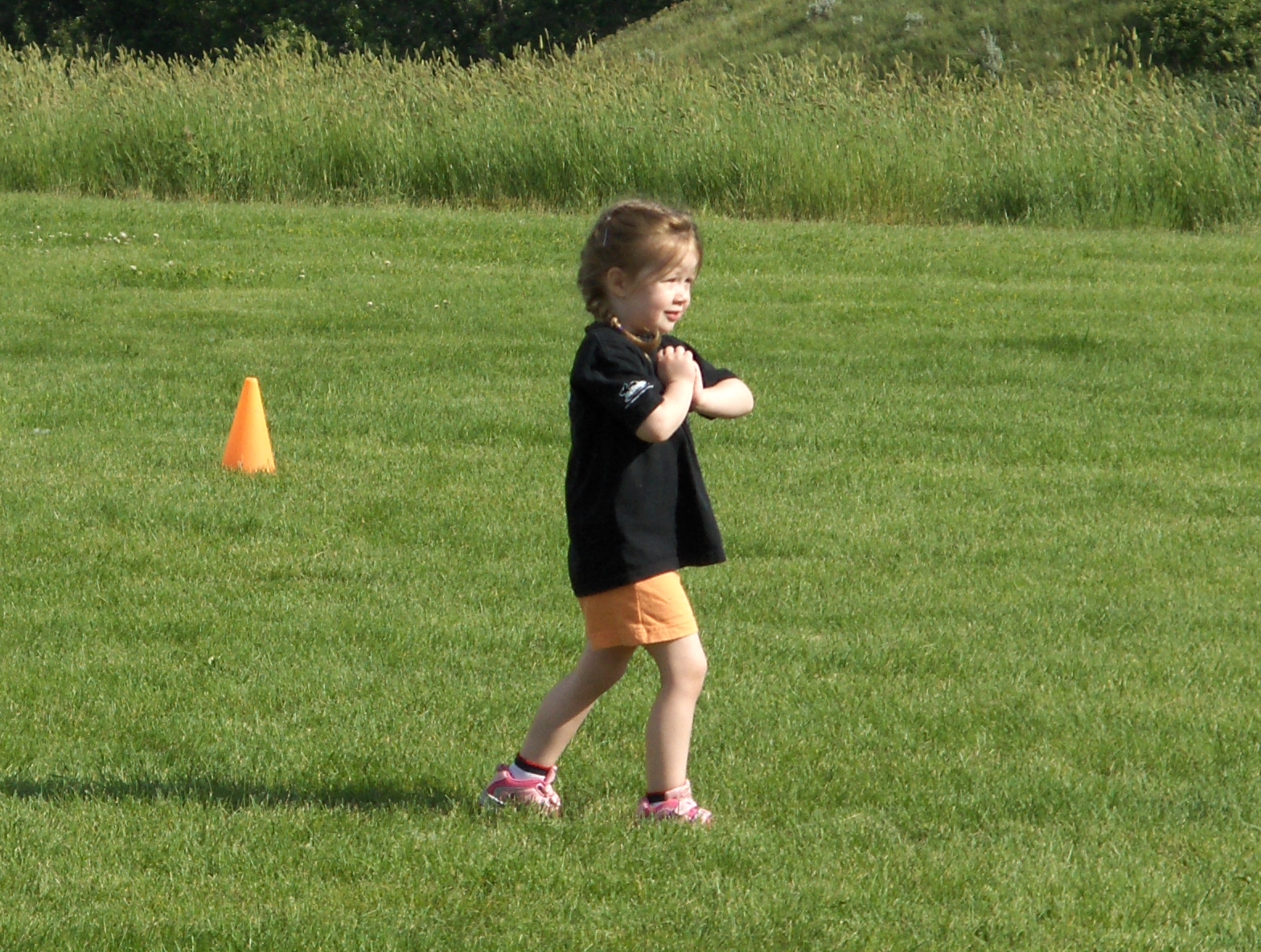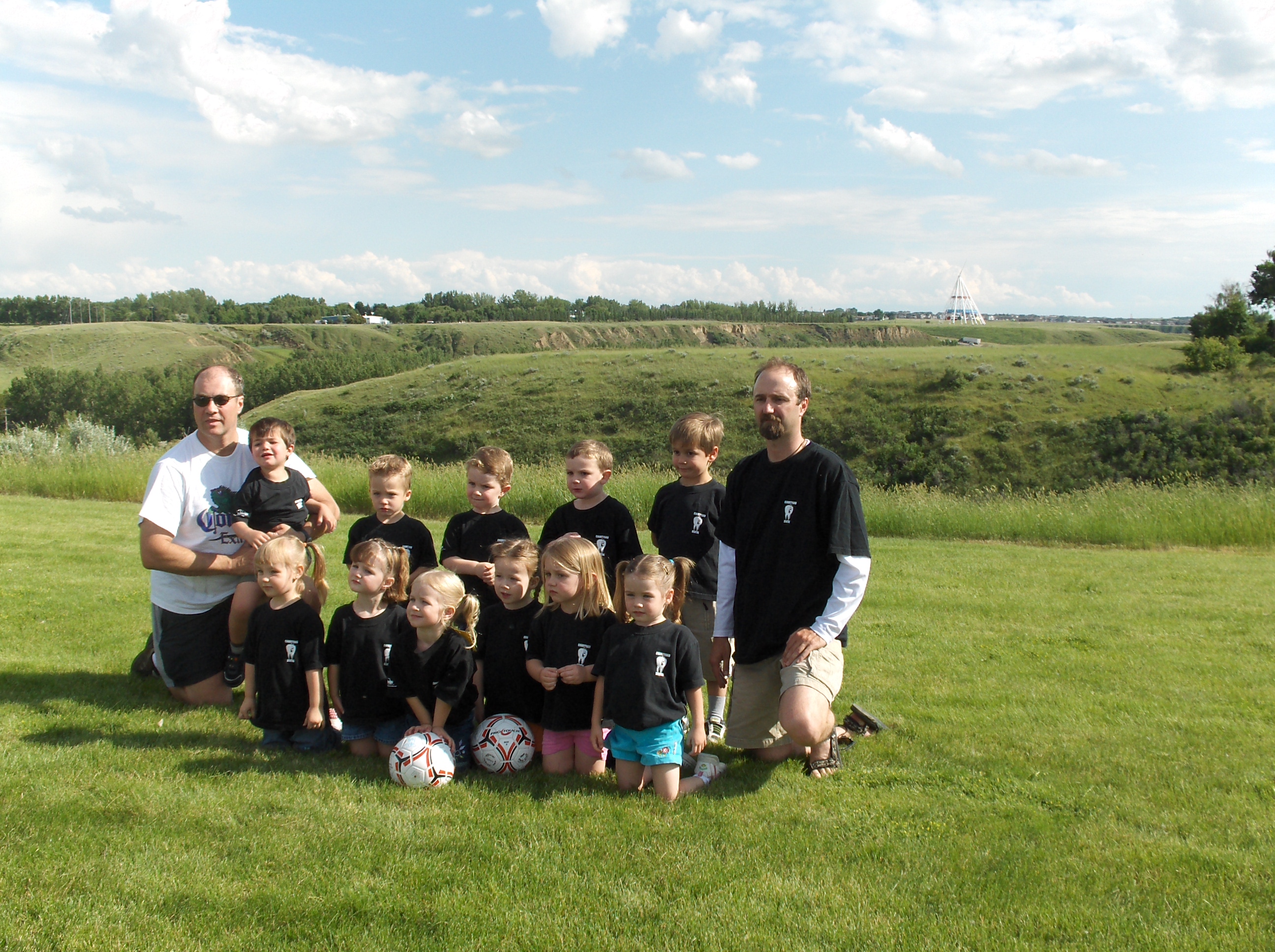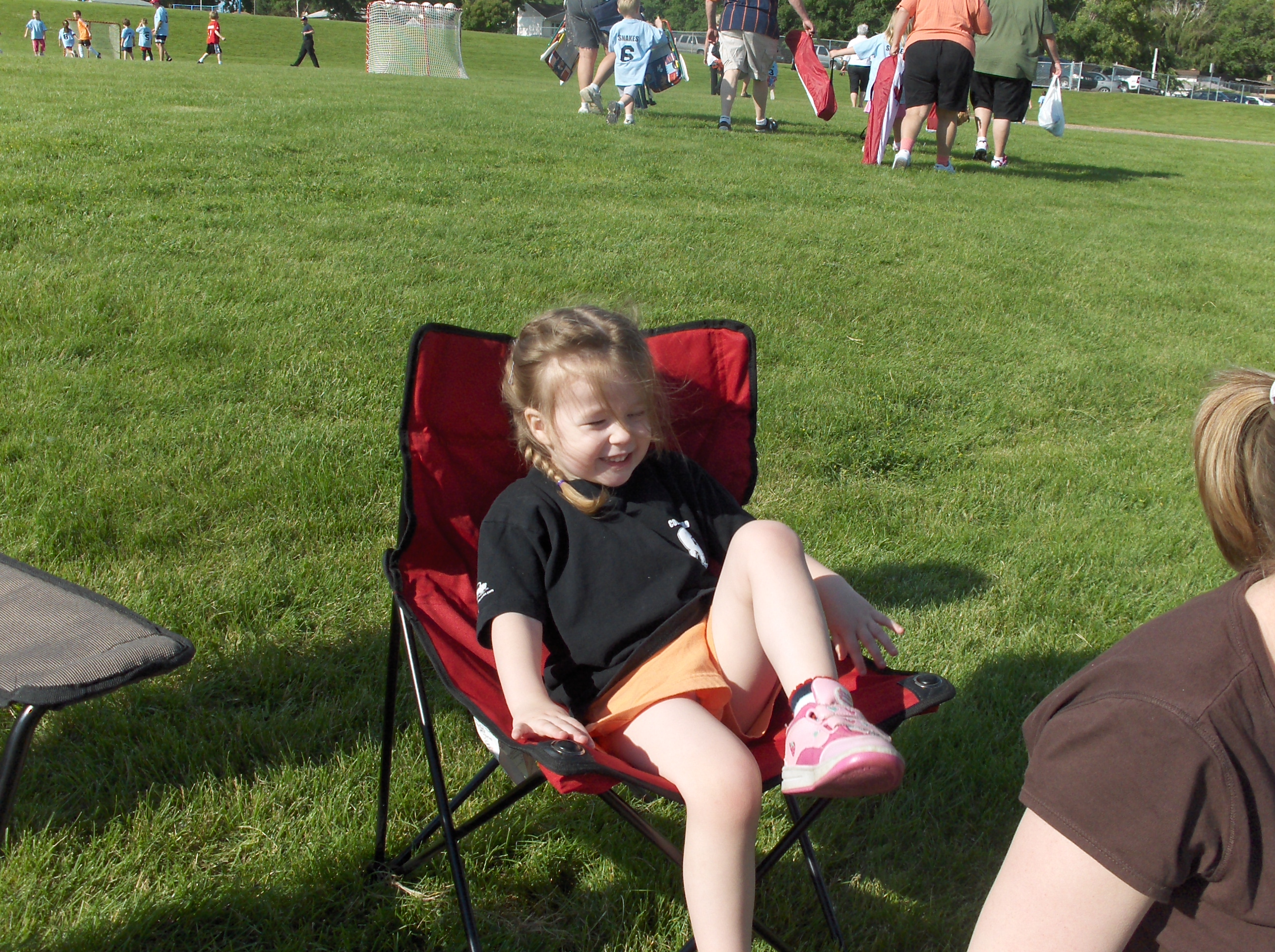 Here is Kylie playing soccer. She was one of the Crestwood Dental Cougars and she loved "Coach Tim". She mostly picked flowers and danced, but at the last game she scored an assist. Hopefully this will lead to a more productive season next year :).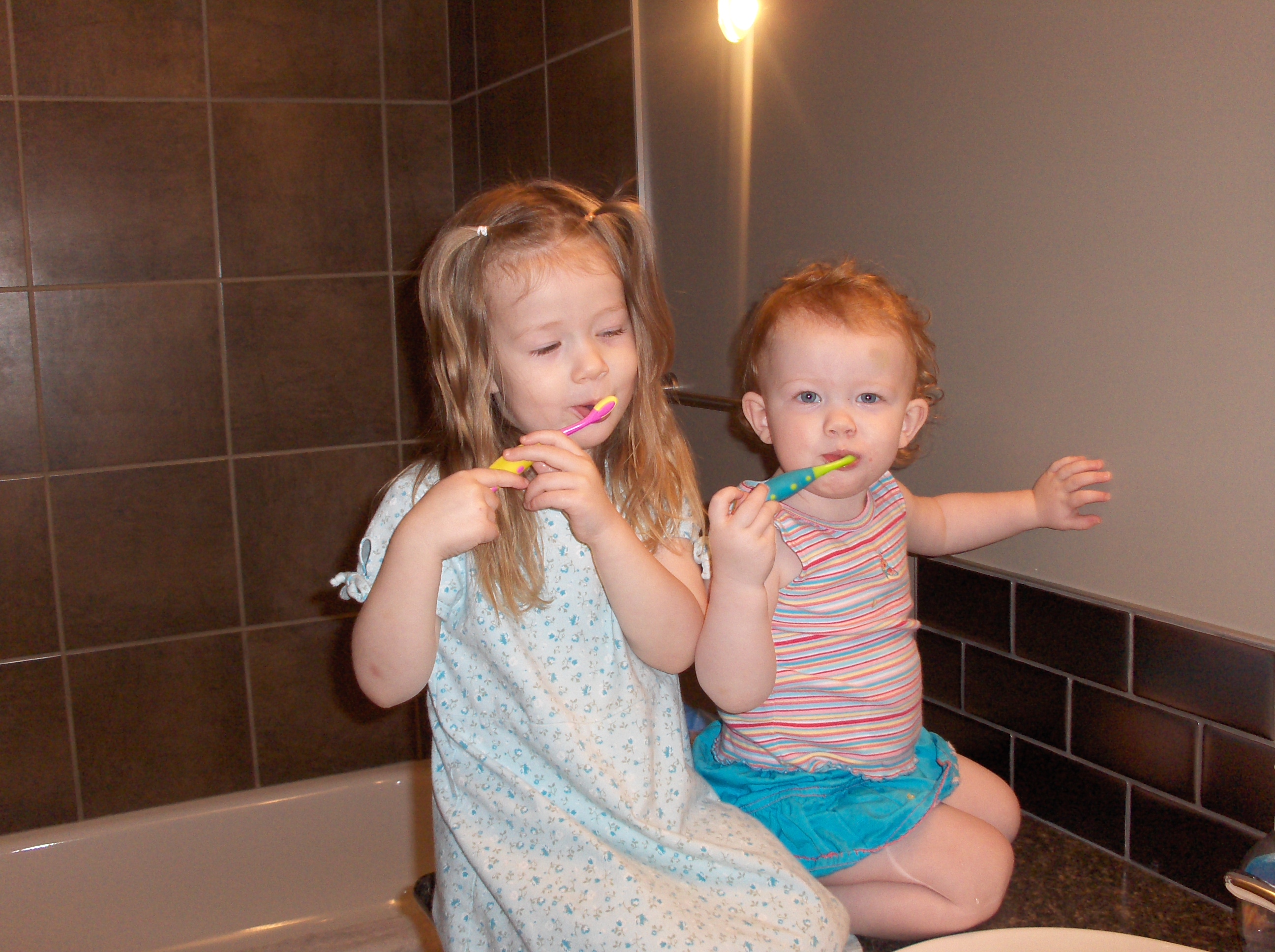 The girls love brushing their teeth in the newly renovated bathroom.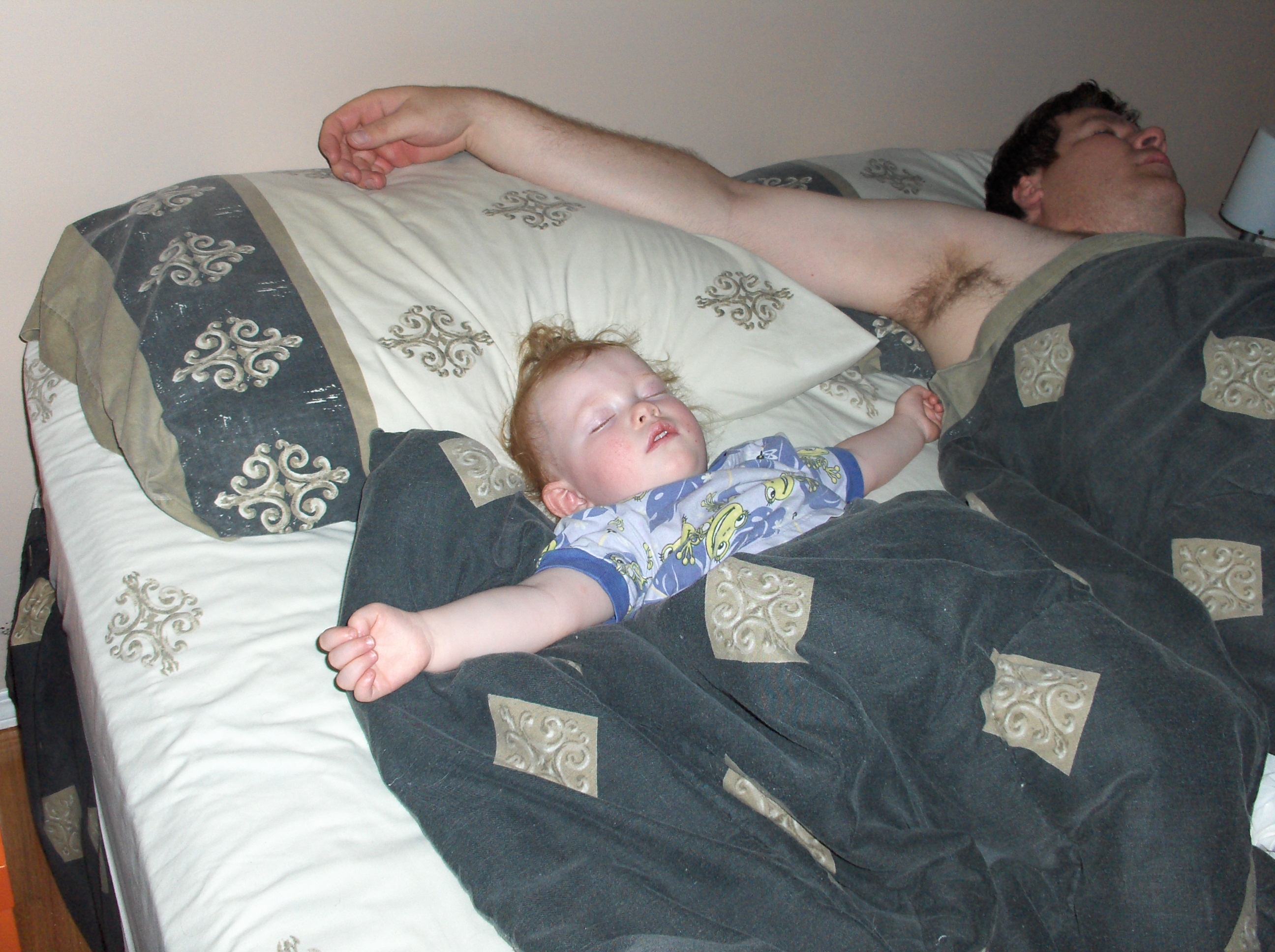 Kennedy - a girl after Daddy's heart!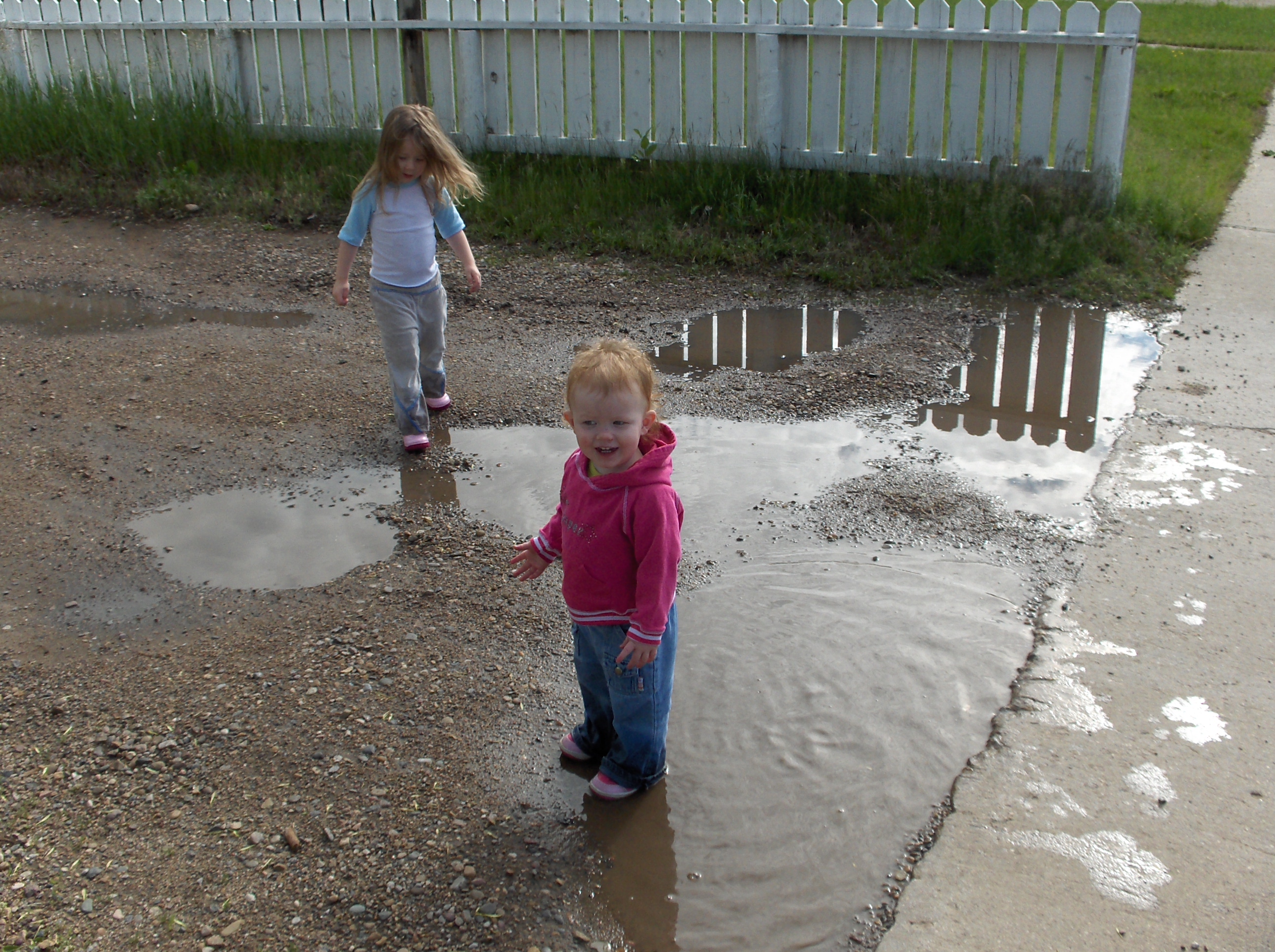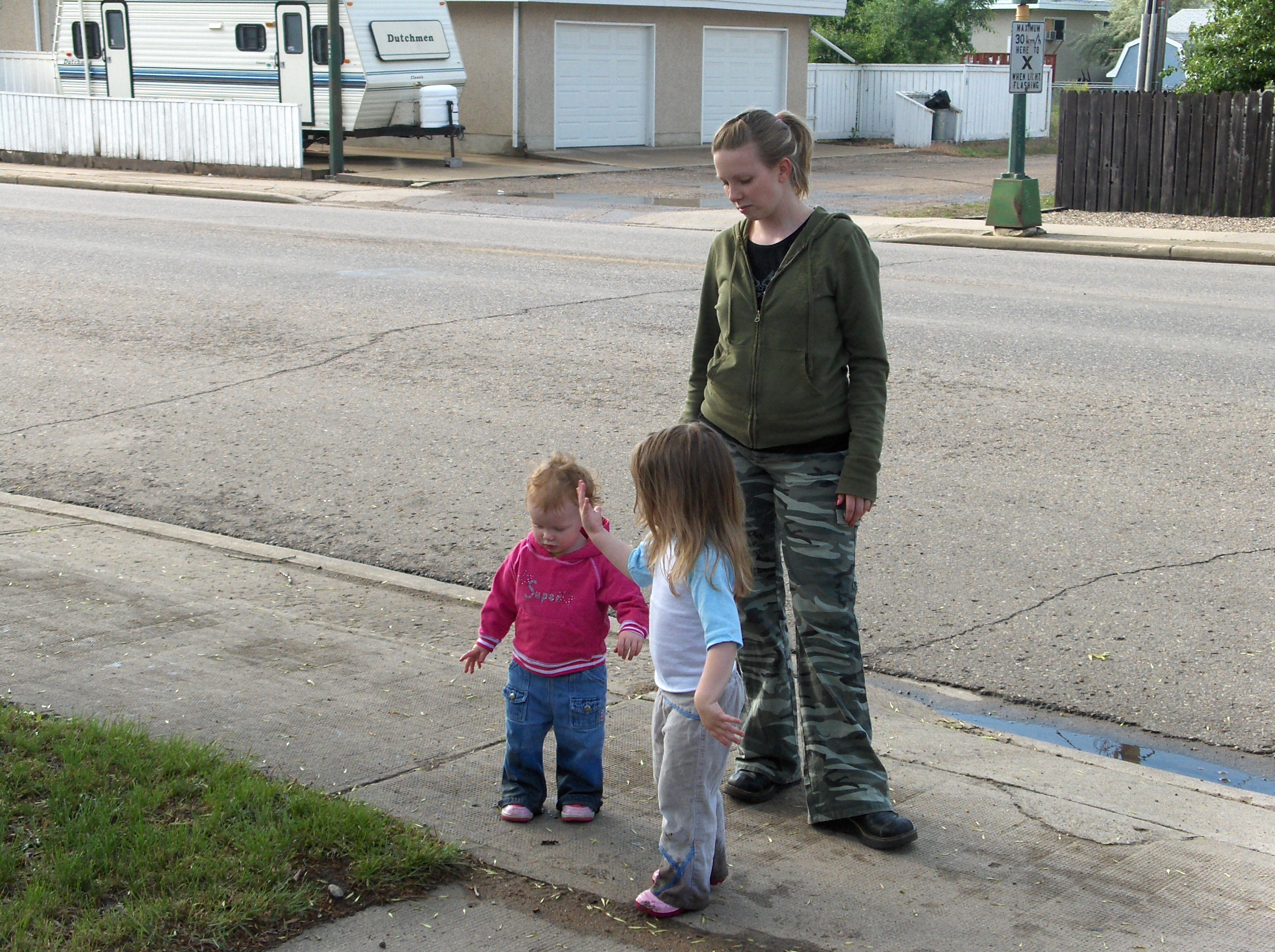 Here are a few photo's of the girls playing in the puddles. Medicine Hat has had a lot of rain this year. A couple of nights ago we had rain pouring in under the garage door and throught the roof from the vent!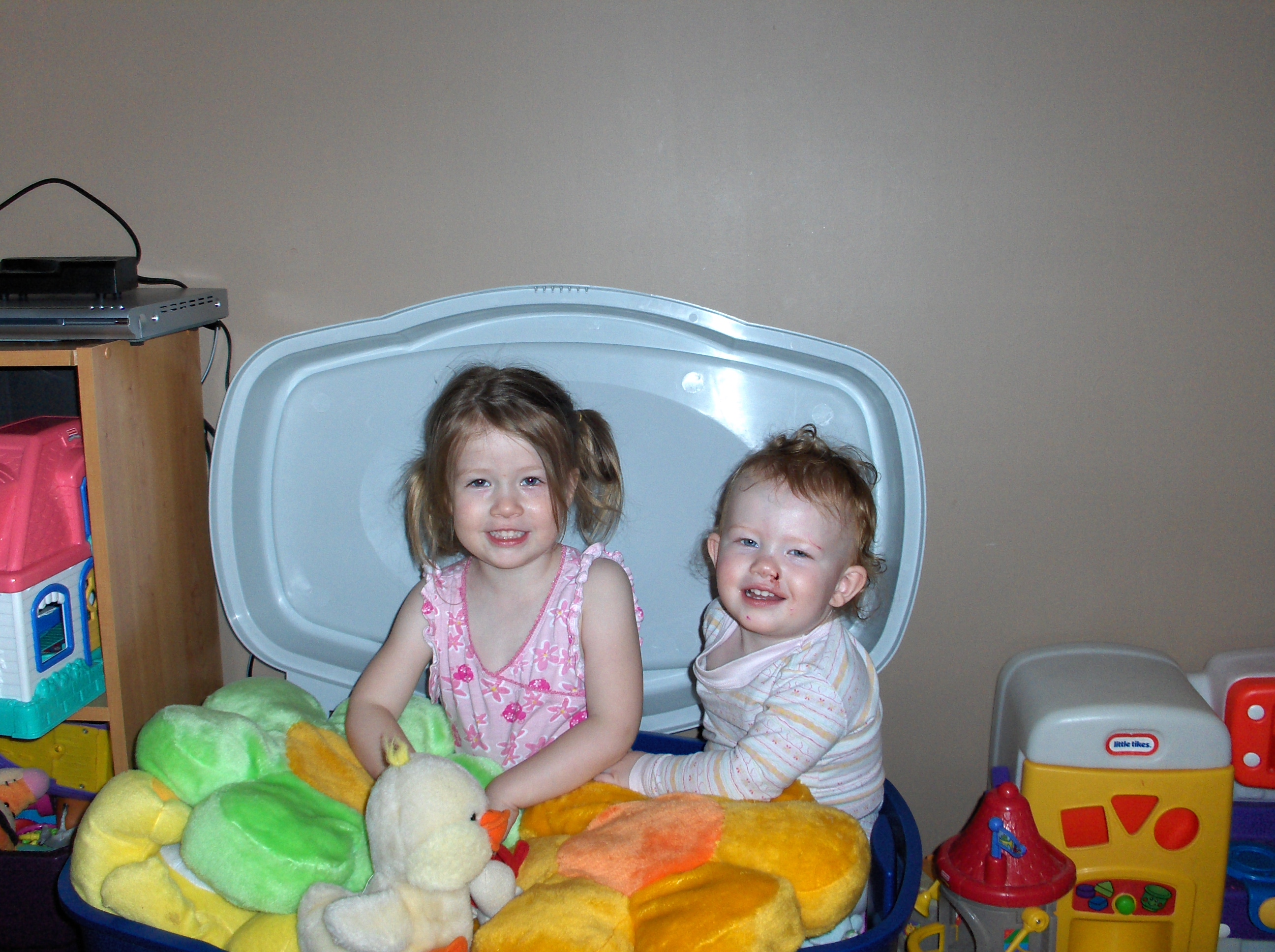 Kylie and Kennedy playing in the stuffed toys. (Kennedy still has the road rash from her wipeout at the Calgary Zoo.








Here is a picture of Kylie wearing her new capri pants from Old Navy and her favorite shoes (DAWGS).